Norman is a male capuchin monkey who spent the early part of his life locked in a tiny cage all alone. Authorities in New York confiscated Norman along with seven other primates from the house of an animal hoarder. The primates and other animals in the house were in small dog crates, none of which were ever cleaned. Because we don't know his exact birthday, we have estimated that he was born in 2002, which means he spent his infancy in this horrible situation.
When Norman was brought to the Primate Rescue Center in 2004, he was unhealthy and very nervous. For a long time he was afraid of other monkeys, but Norman has come a long way since then. He now lives with four other capuchins, three males and one female. Norman has actually worked his way up the social ladder in the group and has become quite dominant over some of his companions. He is a very active monkey and quickly jumps from perch to perch in his enclosure, although he still hides inside the house when strangers are around. Norman likes to pick cherries and bananas out of the feed baskets at breakfast, but he especially loves to munch on grapes!
Fall is upon us. The shortened days, crisp, cooler air, and the changing landscape from bold green to shades of warm amber, deep scarlet and sepia gold mark the beginning of many changes and inspirations at the sanctuary. The nutrition and enrichment programs at...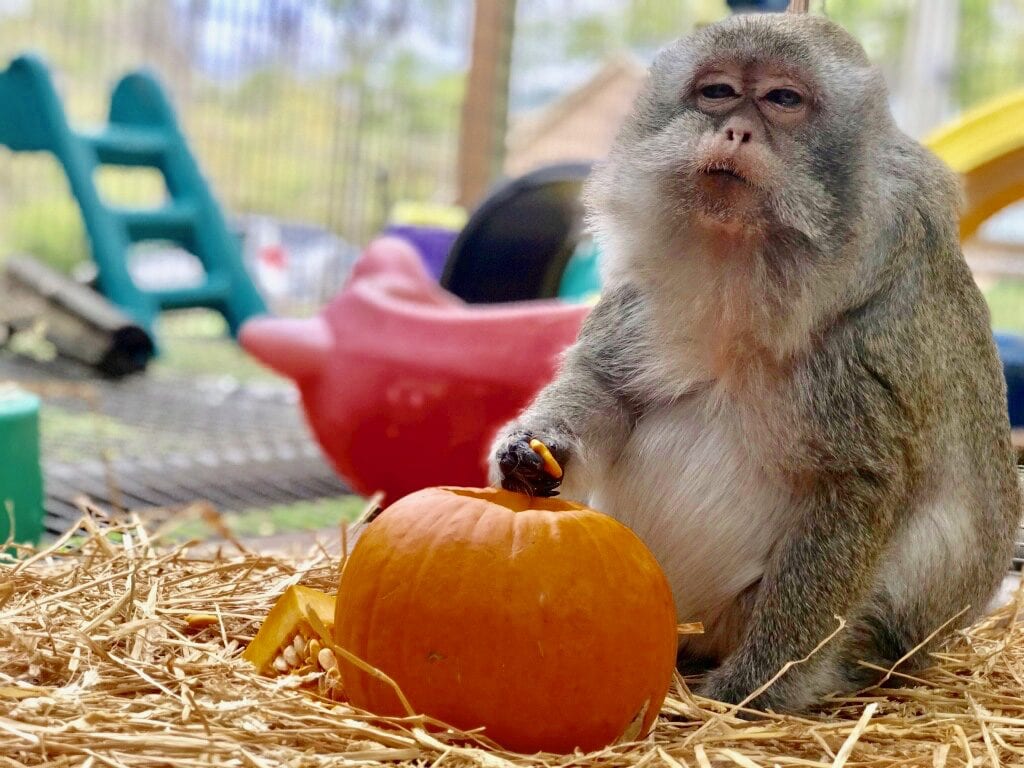 It's that time of year when everyone is in search of the perfect gift for their loved ones and friends, and the task can become quite daunting. For the animal lover in your life, why not give the gift of sanctuary to a primate who lives at the Primate Rescue Center...