A Sanctuary for Primates In Need
The Primate Rescue Center is a nonprofit sanctuary providing lifetime care to nearly 50 primates, including a group of 9 chimpanzees and a variety of monkey species.
Visit The Sanctuary
Become part of the Primate Rescue Center member family and join us at our exclusive members only events.
Adopt A Primate
By becoming a Primate Pal you will help support the medical, nutritional and enrichment needs of one or more of our residents for an entire year.
Our 100% Promise
The generosity of a single donor covers all of our annual fund-raising and administrative expenses — 100% of every dollar you donate goes directly to the care of the monkeys and apes who have found a safe haven with us!
Take Action
Every person has the potential to make a difference in the life of a primate. Whether you become a PRC member, raise your voice on an issue, or join our community of volunteers, the actions you take make a loud statement that primates everywhere matter.
We currently provide lifetime care and a safe haven for 9 chimpanzees and over 40 monkeys. In addition, we collaborate with a nationwide network of primate sanctuaries to rescue and relocate animals in need. Below are the latest updates from us here at the Primate Rescue Center.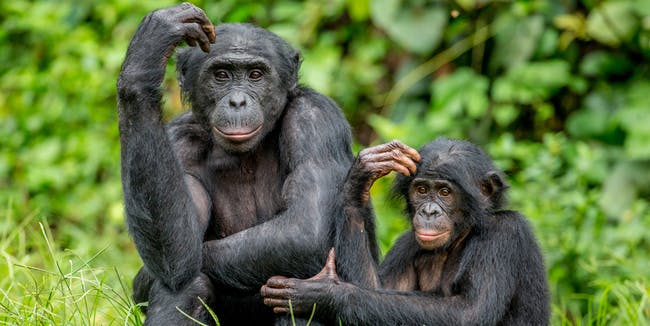 "Theory of Mind": A 41-year-old question about ape intelligence may finally be answered
Scientists can't agree on the intelligence of our primate relatives, but new evidence has just bumped up our ape brothers and sisters a few points. Research published Monday in the academic journal Proceedings of the National Academy of Sciences suggests that great apes — chimpanzees, bonobos, orangutans, and gorillas — may have a stronger understanding of their minds and the minds of others than scientists ever suspected.
Read More
Rescue | Recovery | Rehabilitation
Donald's Piñata Party
Ike and Zulu are like Two Peas in a Pod!