Our Alpha male, Donald, celebrated his 43rd birthday last week, and we threw him a pirate-themed birthday party! For each chimp's birthday, we pick a theme and throw them a big party to celebrate. They love walking into a room full of new and interesting decorations and even some tasty treats. Streamers, boxes, and other paper goods are always a big hit since their favorite part of the party is usually ripping everything to shreds! The staff, interns, and volunteers who get to decorate for the parties love hearing the excited pant-hoots as the chimps enter the enclosure and explore every aspect of the party. Thank you to our generous birthday sponsors, Julia E, Jennifer M, Stacey B, Gina L, Ken & Jill M, and Jean B, who made Donald's pirate party possible!

Donald, enjoying playing in the leaves.
Rodney, finding treats in the treasure boxes.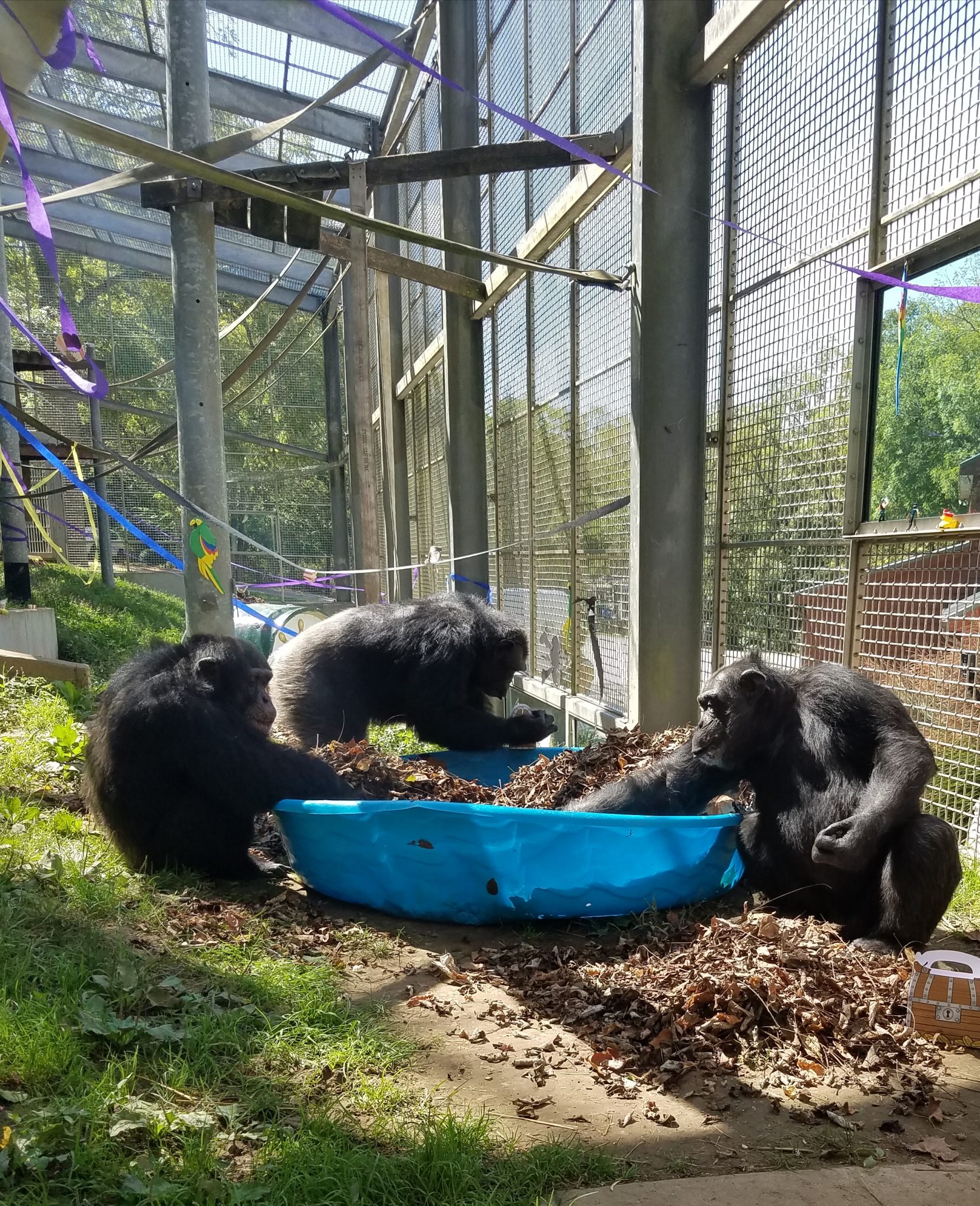 Donald, Ike and Noelle playing in the leaves and searching for treats!
Donald, enjoying some tasty nuts from his treasure chest!
If you would like to sponsor a party, we still have plenty of birthdays coming up! Victoria has a birthday next month, and for as little as $25 you can sponsor her party. You can make a donation online or mail a check and add "for Victoria's birthday party" to the comments/memo section!