Love is in the air, and the chimps had an amazing Valentine's Day party to celebrate! Thanks to our generous and caring donors, the chimps received gifts, love letters, cards, and toys, and we were able to fill the chimps' playroom with loads of red, pink, and purple decorations to enrich their lives and let them know how loved they truly are.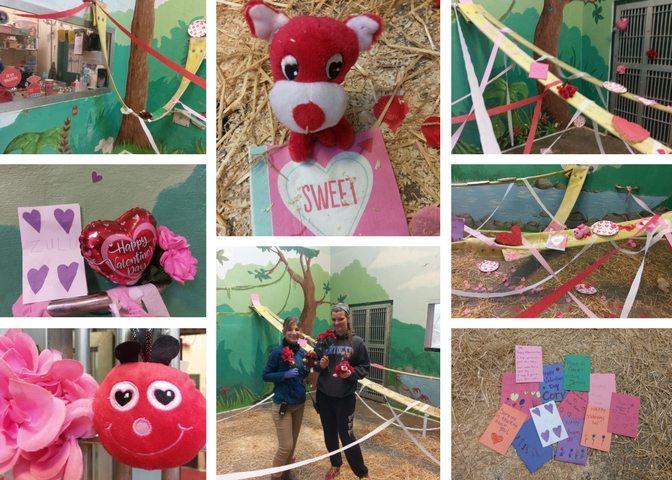 Jenny had a blast playing with all the streamers, and Rodney snuggled with a cute stuffed teddy bear for most of the party. Zulu and Vickie hugged and held hands as they snacked on healthy treats, and Donald was spotted sharing a strawberry with his favorite girl Martina. Those lovebirds! Ike and Cory played chase and tickled, and Noelle snagged some toys, enrichment, and a mouthful of baby carrots before heading off to a tunnel to enjoy all she'd found.
If you'd like to watch some highlights from their party, check out this Valentine's Day Party Video posted on our YouTube channel.
Happy Valentine's Day!