Happy Valentine's Day!
Valentine's Day is a great way for us to show how much we love the primates by throwing them a party!
Our staff and volunteers really enjoy decorating the chimpanzees' play room area with streamers, paper, treats, and other fun enrichment items.
The chimpanzees LOVE to explore all the new items and eventually tear the streamers all down!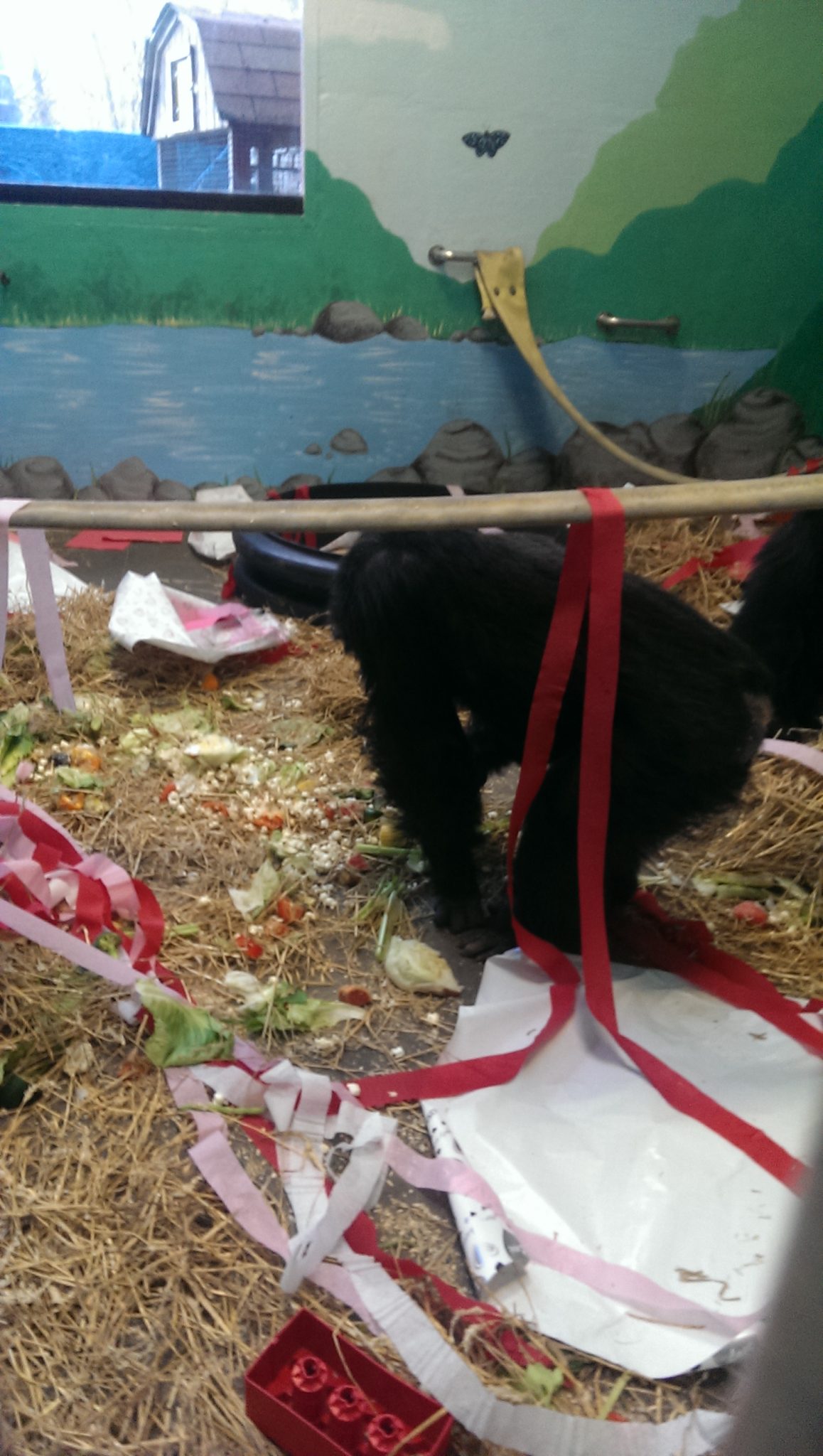 Do you want to show one of the primates some love this holiday?
You can be Pozna's Primate Pal!
Or, Jenny's Primate Pal!
You can also contribute to our general fund to help with medical costs, heating costs, food and enrichment, and other general operating expenses! 100% of your donation goes directly to the primates and is tax deductible!
THANK YOU!