Formerly known as "Mystery Monkey 0805355," Andi was quite the media darling when he was first captured while running loose in Bath County, Kentucky. Tattoos on his chest reveal a history in laboratory research, but now Andi is happy to eat healthy food and explore the pleasures of monkey life – most likely, for the first time.
Fall is upon us. The shortened days, crisp, cooler air, and the changing landscape from bold green to shades of warm amber, deep scarlet and sepia gold mark the beginning of many changes and inspirations at the sanctuary. The nutrition and enrichment programs at...
Read More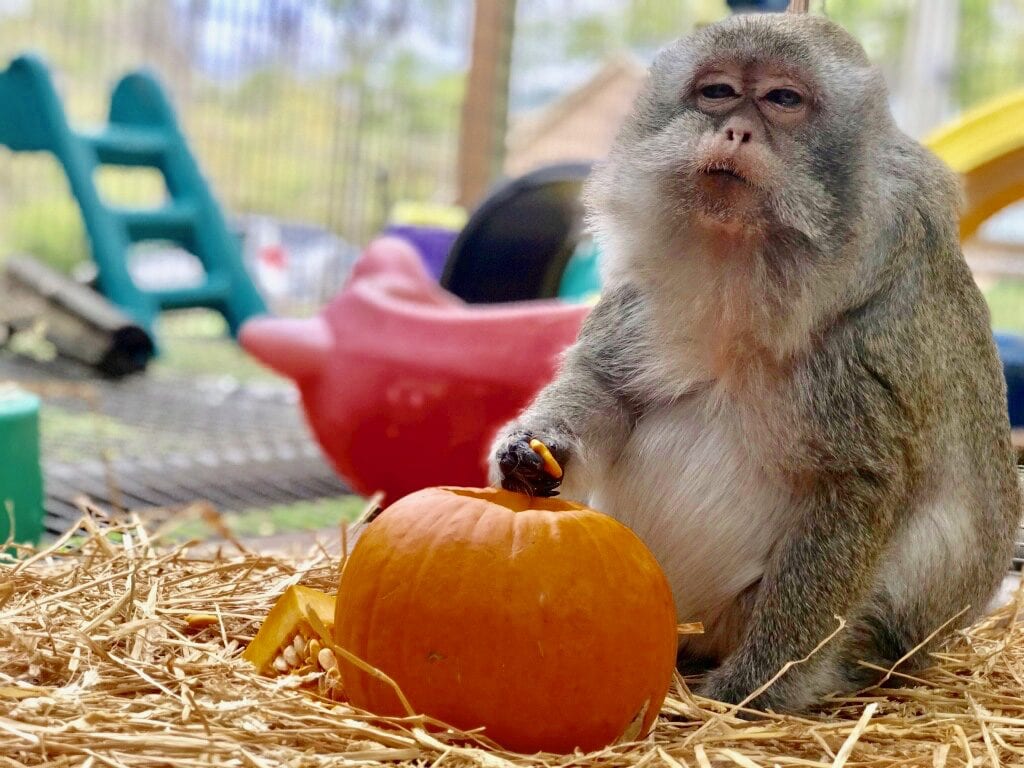 In 2015, a male rhesus macaque was found roaming loose in Bath County, KY. Unsure of where he came from or why he was wandering a residential area, Fish and Wildlife officers captured the lost monkey and brought him to the Primate Rescue Center. He was extremely...
Read More